01 One key distribution
■ In order to help cross-border e-commerce customers reduce shipping costs and improve delivery timeliness, so that customers can devote more of their main energy to platform operations. The goods are sorted, packaged and sent, and the order is scanned on the same day.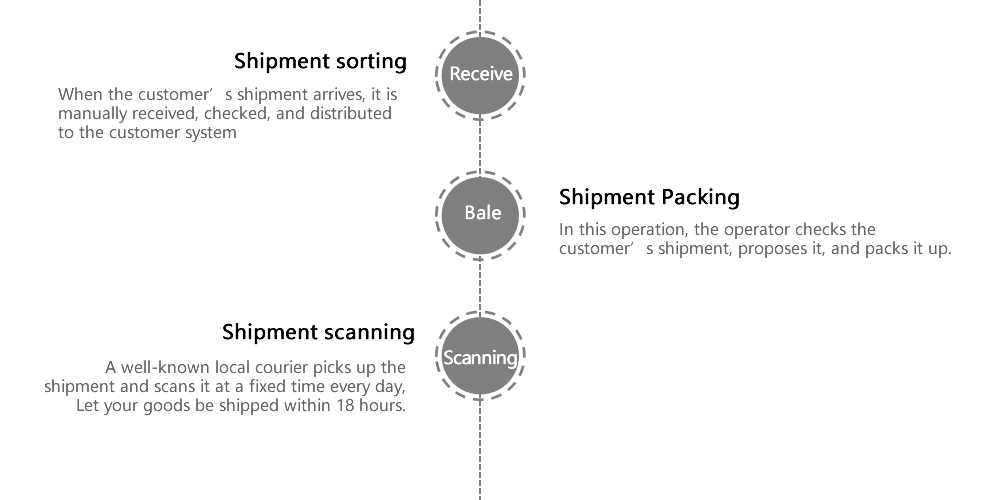 02 Return and exchange
■ It can help customers receive mail return shipments, or pick up the shipments at designated places. The simple understanding of changing the label is to tear off the old barcode and paste your new FNSKU barcode: the label refers to the meaning of the barcode.
03 Warehouse management
■ Provide local warehousing and logistics services in Mexico to help sellers achieve diversified overseas and local sales, reduce logistics costs, carry out inventory management and monitoring in real time, shorten the arrival time, and improve the flow of funds.
04 Transshipment
■ For shipment transshipment, the shipment should be delivered to the customer's designated marketable location by means of truck express or other methods according to the customer's needs. It is of great significance to achieve unified delivery, receipt, and transfer, adapt to multi-channel transportation of goods, accelerate the circulation of goods, achieve reasonable allocation of goods, improve transportation quality, save transportation costs, and meet customer needs.